Wish You Could Have An Infinite Wardrobe?
Access Unlimited Designer Clothing for IDR 990.000 / Month
Unlimited
Rentals
Free Dry
Cleaning
Free Express
Delivery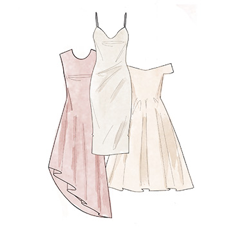 Choose from the latest styles of 90+ international designers worth up to IDR 6.000.000 per piece.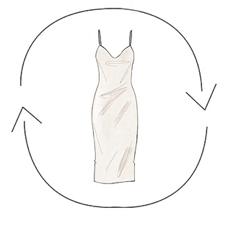 Keep the pieces for as long as you want! Whenever you want to try something new, return and choose your next 3. You're free to swap unlimited times per month, all inclusive!
Free Shipping & Dry Cleaning
All deliveries, returns and cleaning fees are covered in your subscription. Just enjoy your outfits and #StyleTheoryID
...with thousands more when you join
...and many more
Every Style Theory piece is dry cleaned by experts at Jeeves, the best dry cleaner in Jakarta. Jeeves uses advanced dry cleaning equipment along with an extensive 7 stage cleaning process to assure that all items are cleaned and maintained to the highest standards.
Thousands of Designer Pieces for Selection

Garments come professionally dry cleaned, steamed and ready to wear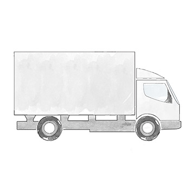 Free, trackable shipping both ways
Monthly billing, cancelable anytime
Style Theory has completely changed the way I think about shopping. After my first box, I was hooked. This convenient service has definitely saved me time and money, increasing wardrobe variation, while reducing my closet clutter.
Inka Y. - Finance Executive
It's been more than a year since I started my journey and I am glad that I am still with Style Theory — not only did my shopping expenses reduce significantly, I no longer have to worry about what to wear to every occasion or weekend outing!
Olivia V. - Business Analyst
I'd always wanted a Spotify for clothes and Style Theory came along - it's the most genius idea that solves all of a girl's wardrobe woes. The customer service is just the best - the team always goes above and beyond to ensure I get what I need.
Acacia L. - Trend Strategist
How does Style Theory work?
You'll browse through our unlimited wardrobe and pick 3 (Three) available items that you would like to be shipped to you. Clothes will come in a "ready to wear" fully pressed and cleaned condition. Wear them for as long as you want and when you are up for something new, just return them in the prepaid bag included and select your next box of 3 items. There are no additional charges for getting additional boxes of 3 items within the month. Our subscription covers it all whether you get 1, 2 or more boxes!
Do I have to pay for shipping?
Nope! Shipping is FREE for both deliveries and returns.
What happens if I damage or lose an item?
We have a team of seamstresses and spotters on duty to handle any minor mishaps and general wear & tear. However, for significant damage, lost items and theft, we will have to charge the retail price of the items.
Can I purchase any items?
Not at this moment, but we are currently hard at work to enable you to get that exquisite piece that you wanna keep. Stay tuned!
How can I cancel my service?
You can cancel your subscription anytime, just chat with us via the app. Please note that we can only process your unsubscription after your last box have been received back at our warehouse. Kindly ensure that your box is received before the end of your current billing period to avoid any additional fees.
Do I have to pay for laundry or do it myself?
Who likes laundry? Leave that to us! We handle all the dry cleaning and laundry for all Style Theory items, so just place your used garments into the pre-paid return bag provided once you are ready to return them. Every Style Theory piece is professionally dry cleaned and maintained by experts at Jeeves, the best dry cleaner in Jakarta.
Get exclusive access to unlimited designer clothes and accessories for IDR 990.000 / Month