Time To Get Your Fashion Freedom
Rent, wear, repeat from unlimited designer pieces.
Try your first month IDR 990.000 IDR 590.000.
*Limited time offer
Get Started
Unlimited
Rentals
Free Dry
Cleaning
Free Express
Delivery
Cancel
Anytime
Join The
Fashion Revolution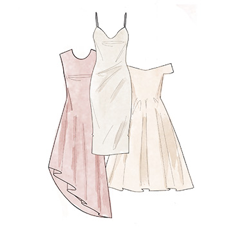 Rent new favourites from thousands of designer pieces in XS to L.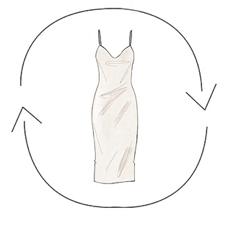 Experiment freely without the commitment.
Get size recommendations, personalised to your measurements.
Go clutter-free with a constantly refreshed wardrobe that does your laundry.
Get Started
1 Monthly Price,
Unlimited Swaps
Select 3 pieces at a time.
Get them delivered to your doorstep.
Ready for your next 3 styles?
Schedule a pick up.
Get dressed for
any occasion
Create a free account to browse
the full collection.
Get Started
...and many more after you join
#womenofstyletheory
Elizabeth Rahajeng
@elizrahajeng
Elxi Elvina
@elxielvina
Marischka Prudence
@marischkaprue
Olivia Lazuardy
@olivialazuardy
Fashion Freedom To Try Anything
Be part of our community today!
Get Started
We are here to enhance the way consumers access fashion and bring new perspective to sustainable living.
Having an infinite designer wardrobe unlocks a whole new way to discover your sense of style - giving you more options to choose from, without the associated cost of owning individual items, and the impacts of environmental waste.
Let us show you our innovative take on this, a completely new style theory that will take away the pain of a conventional wardrobe and restore the fun in shopping.
Join us as we revolutionise fashion consumption, celebrate life in style, and make everyday an occasion to dress up for!
Get Started
Each Style Theory piece arrives at your door expertly cleaned and pressed professionally by our partner, Pressto. Pressto is a luxury laundry company from Spain, established back in 1994 with expertise in stain removal and has more than 500 branches spread across the globe.
Join the Style Theory Hijab
Get dressed for any occasion with hijab-friendly outfits.
Hijab Movement Revolution.
Learn More
How does Style Theory work?

What condition are the items in?

What types of items are available to rent?

Do you carry my sizes?

Do I have to pay for shipping?

Do I have to pay for laundry or do it myself?

How do I exchange the items for something new?

Can I keep my promotional IDR 590.000 price after the first month of subscription?
Have more questions?
Check out our complete FAQ
here
Unlimited designer apparels as low as
IDR 990.000 IDR 590.000 per month.
Cancel anytime.
Get Started